Dr. Richard M. Weledniger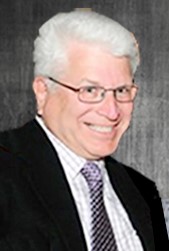 It is with a heavy heart that I report the passing of Richard M. Weledniger, DDS, on Monday, November 14, 2016, surrounded by his family at home.
We are all aware of Richard's dental acumen, his varied and multiple Fellowships (AAFS, ICOI, AADE etc.), his mentorship and teaching skills as an assistant clinical professor at NYUCD and Stony Brook School of Dental Medicine, his multiple attending staff positions at NY area hospitals, his hard work as editor of the ASFO newsletter and as Treasurer of the NYSFD, member of DMORT Region 2, and consultant for New York City's Office of the Chief Medical Examiner The list could go on.
But… there was much more to Richard that you may not have known. Richard loved to travel; he loved cruising and trips to his tropical Caribbean paradise on St. Bart's.  He was a computer and electronics wiz, a website designer, and gizmos and gadgets were his specialty.
Food (did I mention Open Table), Belgian waffles with strawberries and whipped cream with a side of orange juice (no pulp please), profiteroles, Sauvignon Blanc, and his delicate stomach (no garlic please).
Richard had a strong sense of volunteerism, he was a techie's techie, and he was always first in line. He never walked, but rather, ran thru airports. He had a tremendous work ethic and organizational skills (despite a desk that was piled to the ceiling with paperwork).
Richard had a thirst for knowledge and a love of photography from both sides of the lens. He was a sharp businessman and author.
His mother, his wife Bette, daughters Risa and Leslie, and five grandchildren survive him. He was a family man and wonderful provider.
Richard was a dear friend and he will be missed…but always remembered with a smile.
Roy Sonkin